Continuing with our previous blog about how to dress to look tall, the following blog will talk about how to use the right accessorizes to elongate your height and how a good and correct posture can make you look tall.
 1. Adding Accessories to Your Wardrobe
Choose Shoes that stretch your frame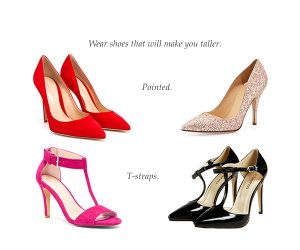 Knee-high boots can work wonders to your frame. It will make you look taller and stretched out. Shows with high heels like stilettoes and wedges are an obvious choice to add height. If you don't like wearing heels or are uncomfortable in them, opt for nude colours shoes that blend in.
Short Cardigans and Jackets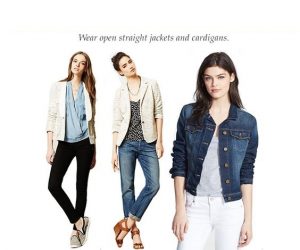 Keep your jackets, coats and cardigans short. These make your legs looking long and your torso short, giving an illusion of height. Choose your jackets such that they fall just above your hips. Wear them open and the same colour as the bottoms you wear.
Colour coding your pants and socks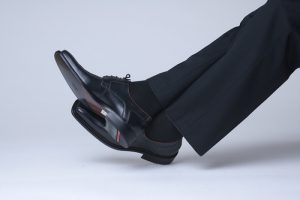 Wear socks that match your pants. It will help you look taller and give a more monochromatic look. Do not use overly contrasting socks with your pants. So if you are wearing black pants match them with black socks.
Scarves and Hats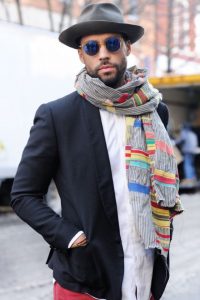 Draw attention to your face. Wear a hat or a scarf, these accessories can make you look taller and give balance to your upper and bottom. Pick accessories and clothing that match and compliment your features. For example, if you have light coloured eyes match your scarf or hat to your eye colour, it will bring attention upward instead your height.
Wear a Slim Belt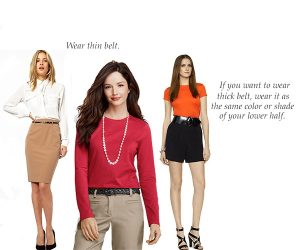 Belts can enhance your waistline and give it shape. Belts not just help you secure your skirts, pants or dresses, but these also make you look taller. Choose belts that are thin and slim. Big, bulky belts make you look shorter.
Choose a Monochromatic Look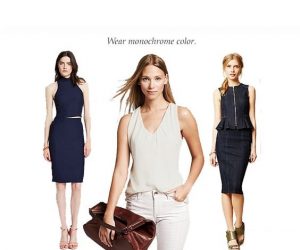 Whatever accessories you choose, make sure they match your outfit and are the same colour family. Wearing different colours will draw attention to different parts of your body. Wearing the same tone of colour creates a visual of one solid line. So if you are wearing a brown dress or a brown sweater with brown pants, pair it with a brown scarf, hat or skinny brown belt.
Wear High up Accessories
Add a bright tie or wear a pocket square to give details to your suits or choose shirts with upper pockets. Wearing higher up details and accessories will draw attention from your feet and torso to your head, making you look tall and add height.
2. The Right Posture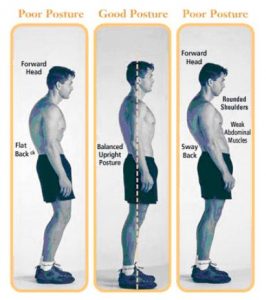 Stand Straight
If you want to look taller, you need to start to stand straight. Lift your head, lengthen your spine and torso, keep your feet firmly on the ground and widen your shoulders. Keep a track on your posture throughout the day and avoid slouching.
Sit Straight
Maintain your posture while sitting. You can look taller even when sitting. Drop your shoulders and keep your spine straight when you are sitting.
Stretch your Chin and Hips
Do chin tucks to stretch your chin. Sit straight with your shoulders held back, pull your chin straight back to give yourself a double chin. Hold for 30 seconds. Repeat three times.
To work your hips, get up from your desk. Kneel on one knee an arm's length away from a wall. Press onto the wall and press down on the knee on the floor. Hold for several seconds and switch and repeat.
Floor Stretches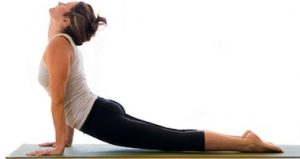 You can develop a good posture with floor stretches. Lie on the floor and stretch the body as long as possible. Continue to do so as long as it is comfortable. Relax, take deep breaths and repeat again for at least 10 minutes.
With a few tweaks here and there in your lifestyle can make you look tall. Feel better, look better.